Welcome!
This is The Salvy Blossoms first ever blog post.
This has been a crazy and exciting year so far for myself and the business. June marks one year for The Salvy Blossom on etsy. Yay! Our ETSY page started after being Certified in Essential Oils with just a handful of body sprays and a dream.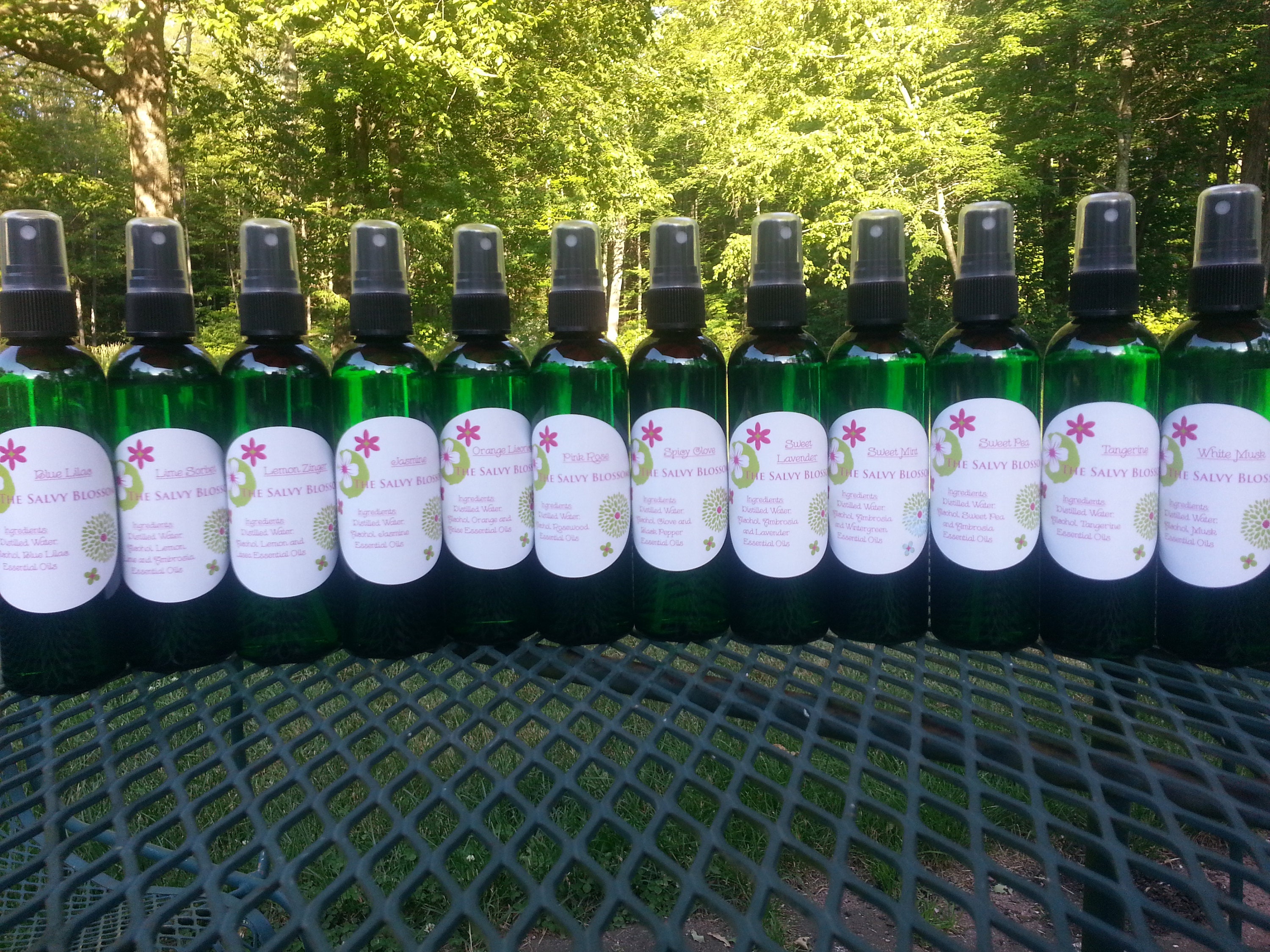 After Certification I then began Blending and Infusing oils. For me this is truely a passion. With much research and time The Salvy Blossom was proud to add our Home Health Aid line of Products such as Poison Ivy Spray or Lotion, Salves such as our petrolium free wound and foot salves, etc.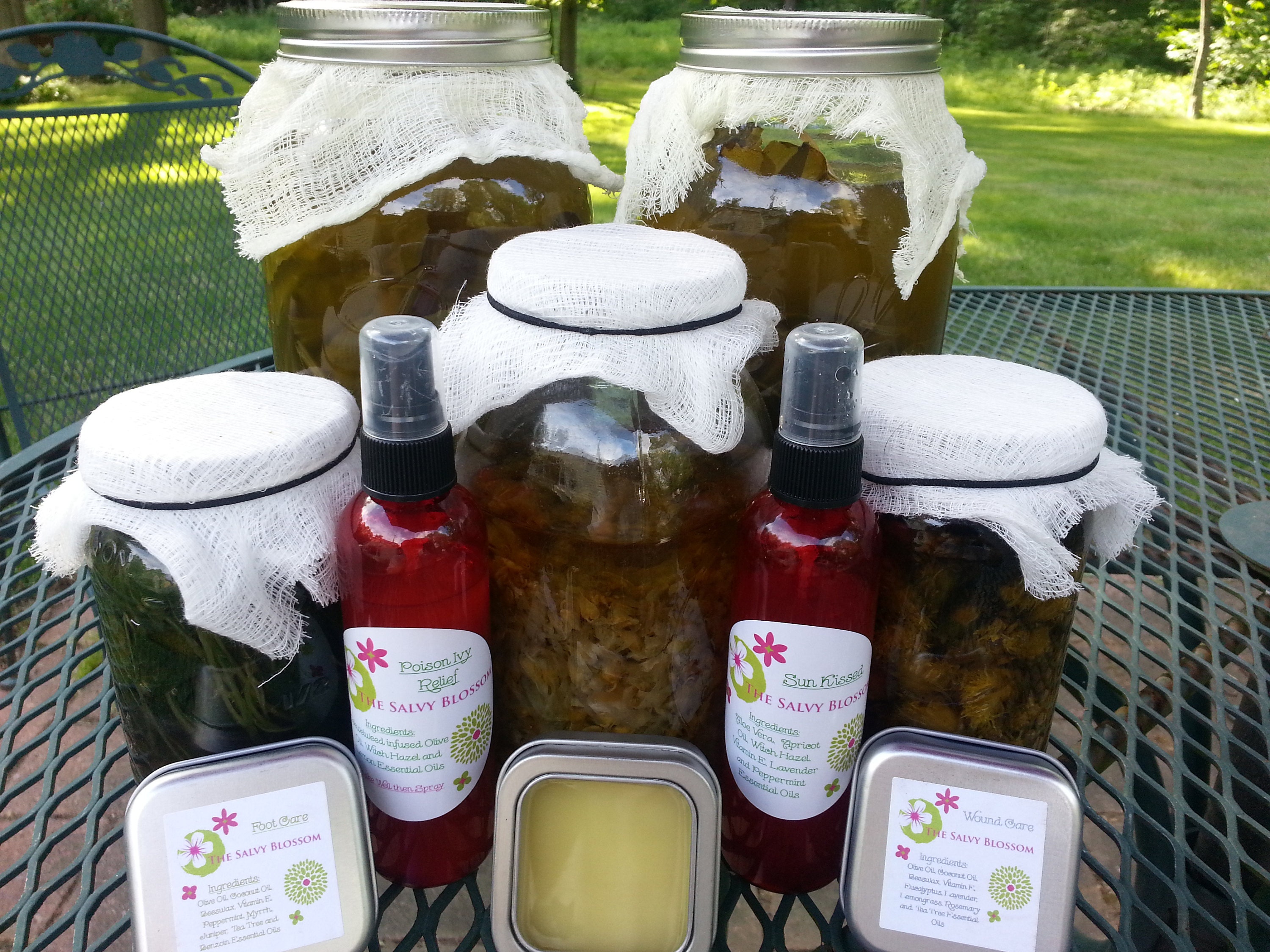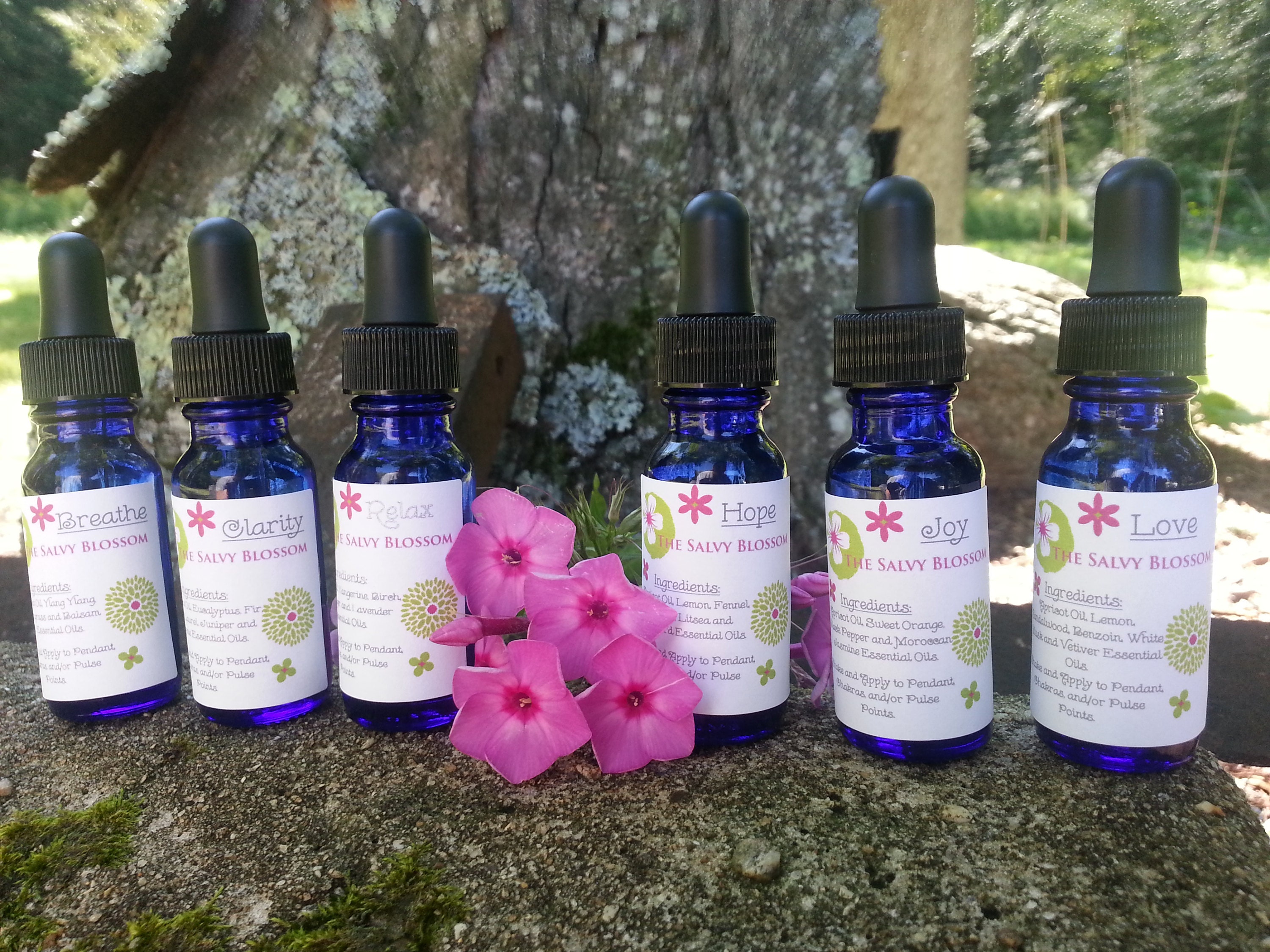 Im most proud of the Blue Dropper Bottle Pulse Point Perfume Line. Not only are these complex blends amazing in scent they serve such a great purpose to help uplift and center you in everyday life. Great Applied to Oil Jewelry as well. 
Since then The Salvy Blossoms product line has evolved beyond all expectations and is still growing! For instance we have recently added a line of Pulse Point Perfumes in Roller Bottle with Spring Scents such as Blue Lilac and Ginger Lime. They Truely Smell Heavenly!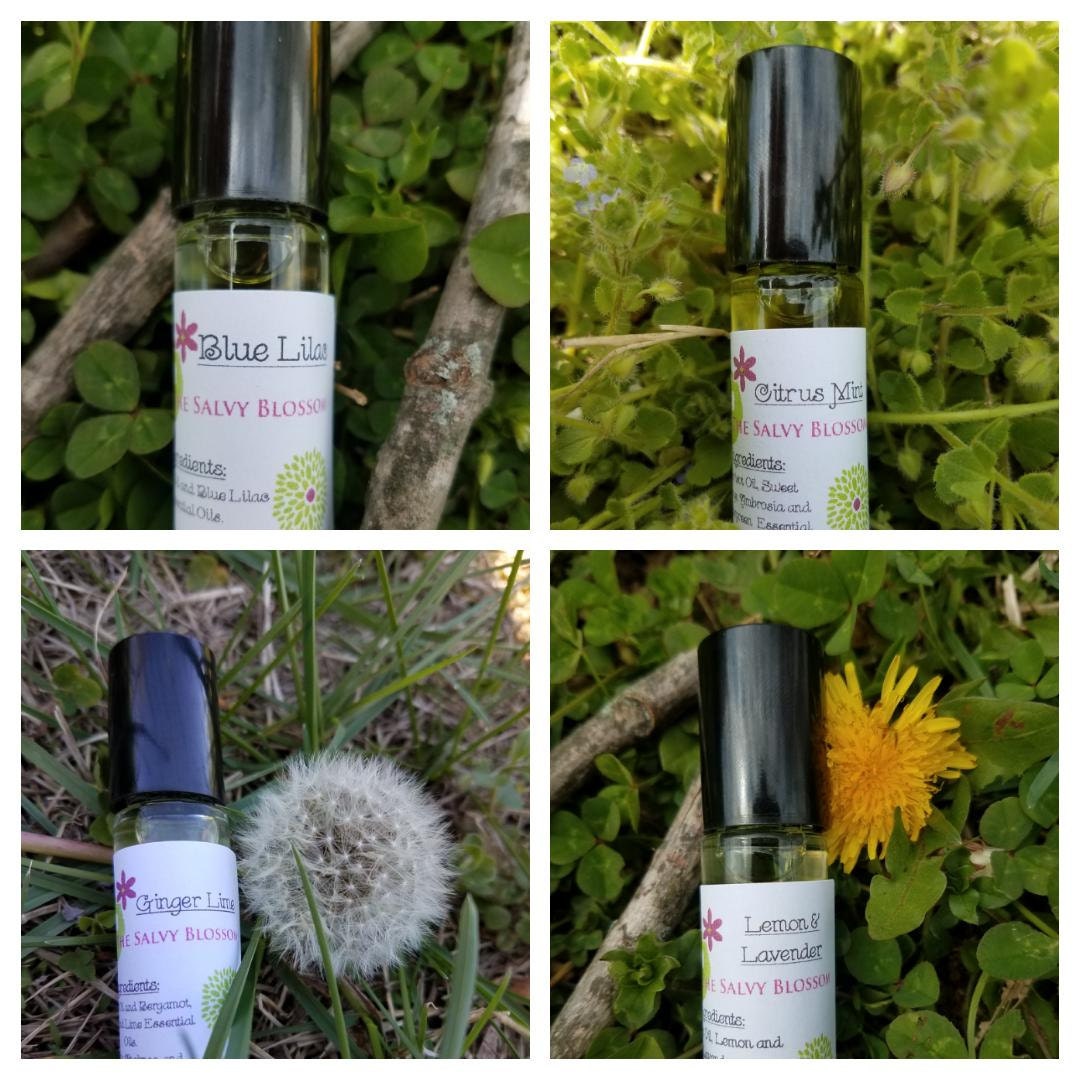 And Most Recent A Line of Purpose Candles. As a very compassionate person I saw a hole in the market for sending Caring Gifts to People In need. What better way to do so then by sending an Organic Coconut Oil Candle with a Prayer, Blessing or Affirmation Laminated Poem Card. Here are just a few images of such Candles.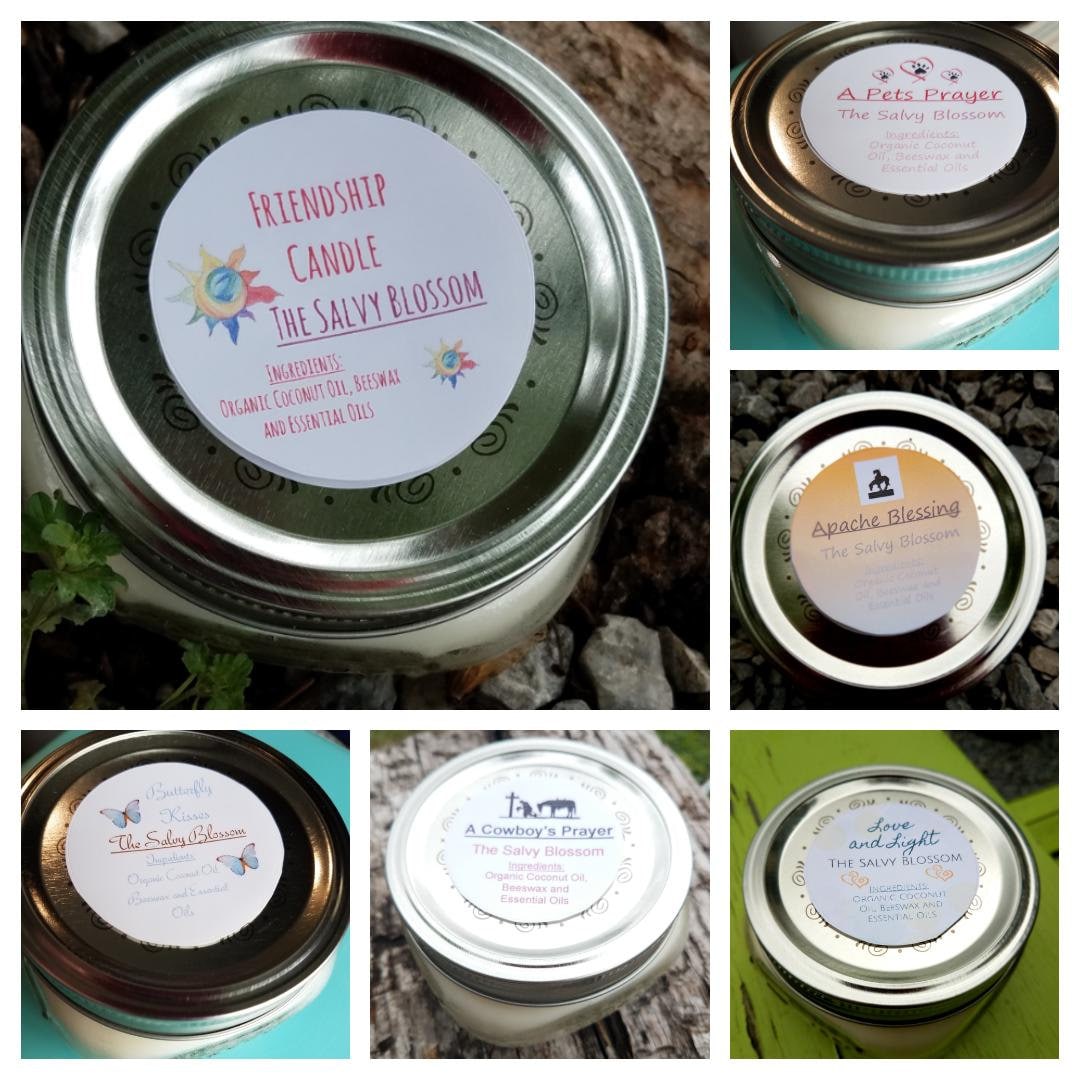 I am committed to creating products that are All Natural, Nontoxic, Chemical and Dye Free, thus helping us live a healthier life and leaving less of a bio footprint on the world.
For anyone Curious on where and how to become Essential Oil Certified, Linda Patterson of "The Eclectic Institute of Auromatherapy and Herbal Studies" is an Amazing Teacher and Can Be reached through her website above or by Contacting Sally at Alternatives for Health in Sturbridge Massachusetts. Sally Has a wonderful Apothicary Store that offers many wonderful classes taught by kind and knowlegeble Herbal Enthusiasts. Her Essential Oil Line is Amazing as well. 
I have witnessed Essential Oils improve so many lives for the better and I envite you all to share your stories here as well.  
Thanks So Much For Reading <3
Jennie @TheSalvyBlossom