Ticks Season is Upon Us! 
Being from New England, Massachusetts more specifically, my family is no stranger to ticks or the diseases they carry. My father suffers from Lyme disease and because of this we all have learned to be very diligent in checking for ticks every evening, even the dogs get a good once over.
A few Good Tips for Ticks and Pets:
1) Make sure during high tick months you have applied a collar, topical product or give an oral Flea and Tick Preventative.
2) After walks use a disposable tape Lint roller on your dogs. You will be surprised how well this works. 
3) Try a nontoxic repellant such as The Salvy Blossom's Flea and Tick Spray for Dogs or their Tick Spray for People. These products are made from essential oils and help with repelling the ticks from even hanging out on your dog.
 Picture Just Cuz, My Maggie (Spaniel) and Jaida (Dob) <3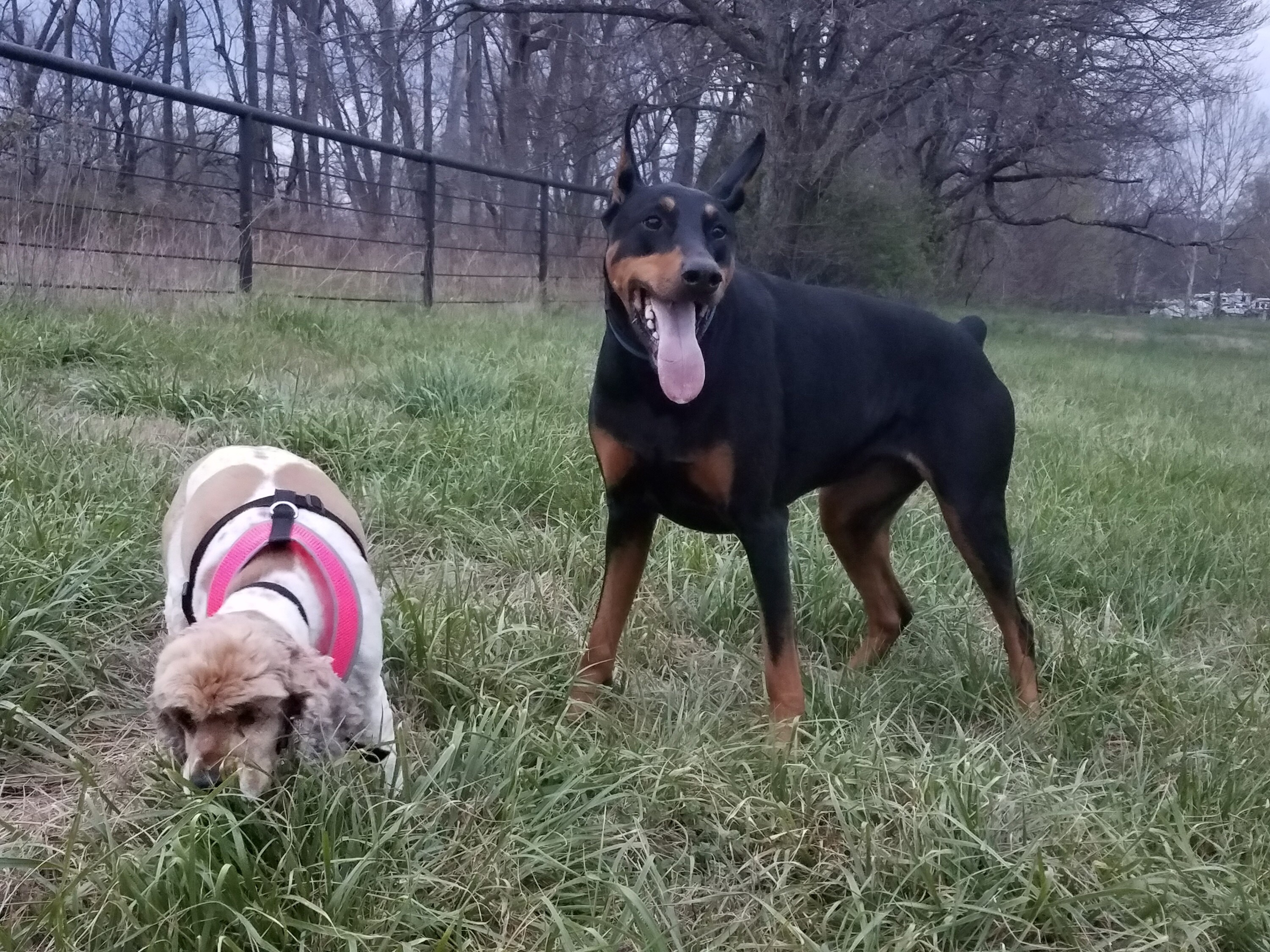 Being a part of veterinary medicine for over 20 years also gives you an eye opening perspective into the world of tick born diseases. Veterinary medicine has allowed me to see each disease and its devastation first hand. The three most common tick diseases are Lyme Disease, Anaplasmosis and Ehrlichiosis  Dogs and Ticks is a great website if you are interested in signs symptoms, treatment etc. but we won't delve into that here today. If you think your dog may be suffering from one of these diseases please contact your veterinarian immediately. 
Luckily in veterinary medicine there are many topical and oral products that help with repelling and killing ticks thus reducing our pets risk of contracting one of these diseases. However, while these products work well, no product carries a 100% guarantee.
These are just a few places you can order your Tick prevention online but will need a prescritpion from your vet. Some products like Advantage can be bought without a prescription from your vet at PETCO or PETSMART. All of these options are chemicals and come with risks. However, in most cases the benefit outweighs the risk. Here is a website for the Common side Effects of flea and tick prevention. If your concerned your pet may be having a reaction please call your veterinarian for immediate assistance. 
For More information on Human Vector Born Diseases you may find the Mayo Clinic Website very helpful. If you are experiancing Symptoms Please Contact your Doctor immediately.
If your interested in making your own Tick repellent or are curious which human products might work best here is a link to Dr Bill Rawls MD Click on Articles and Choose Most Effective Repellents for Lyme Disease. Dated 4/19/17. He has many other great articles as well.
Here is a picture of The All Natural, Nontoxic, Chemical and Dye Free Spray For People from The Salvy Blossom.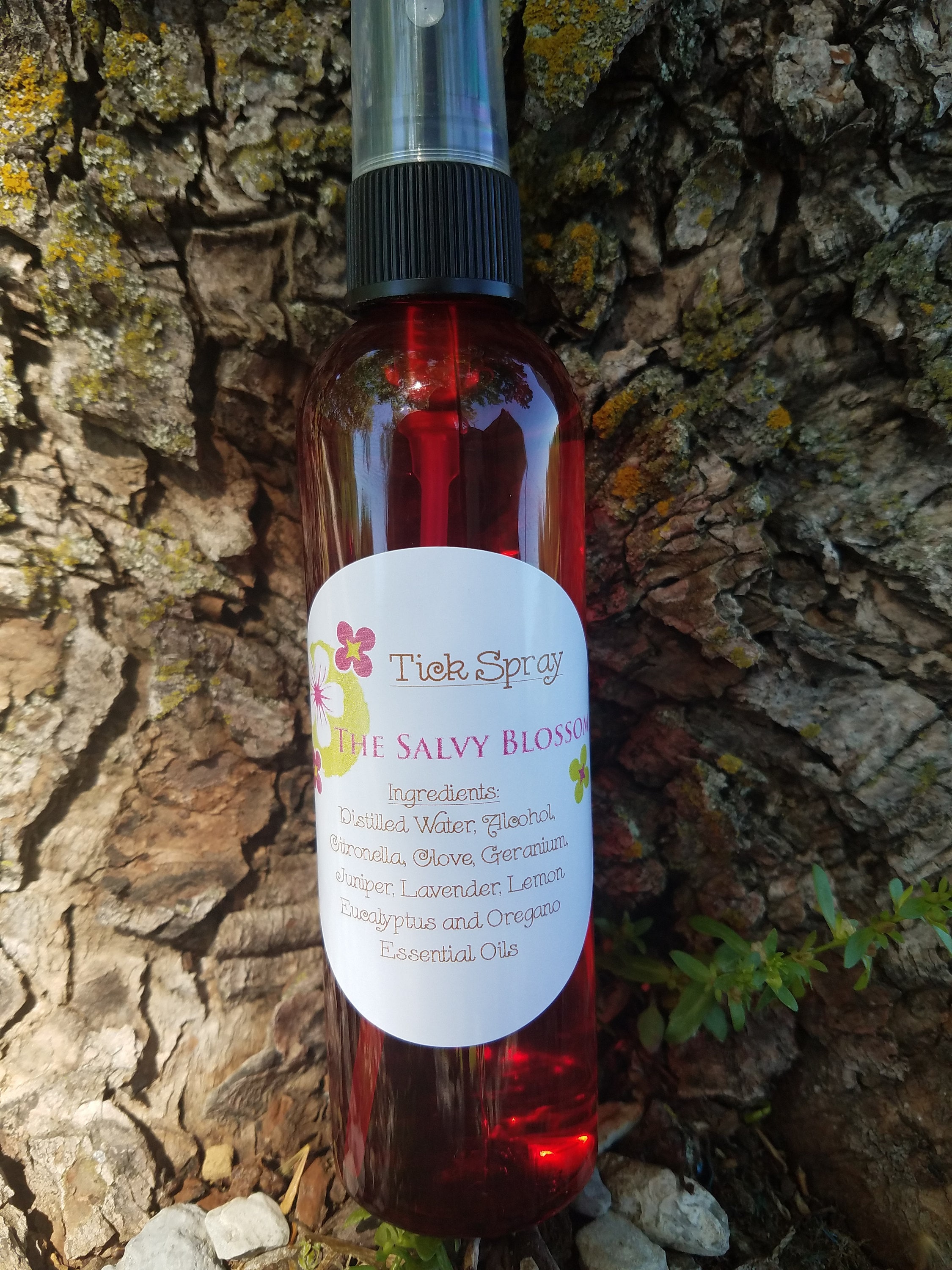 We would love for you to share your experiances with any of the topic above. Also if you have any helpful links or products please feel free to share what has worked for you! Also, feel free to share pics of your babies <3 Proud Fur baby momma here! Love seeing everyones babies <3
Thanks,
Jennie @ The Salvy Blossom